Do not worry, your money is not with the seller yet!
If you have a complaint about a Seller, and not able to resolve it mutually, please contact the customer service department via by logging a ticket at the bottom right of the page here: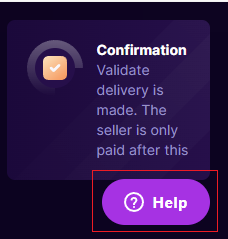 We aim to respond within 24 hours or shorter.
During this time, please do not complete the trade or update it with "Good Delivery". As long as the trade is not completed, the payment will still be held by ZeusX.
Alternatively, you may also email us at support@zeusx.com